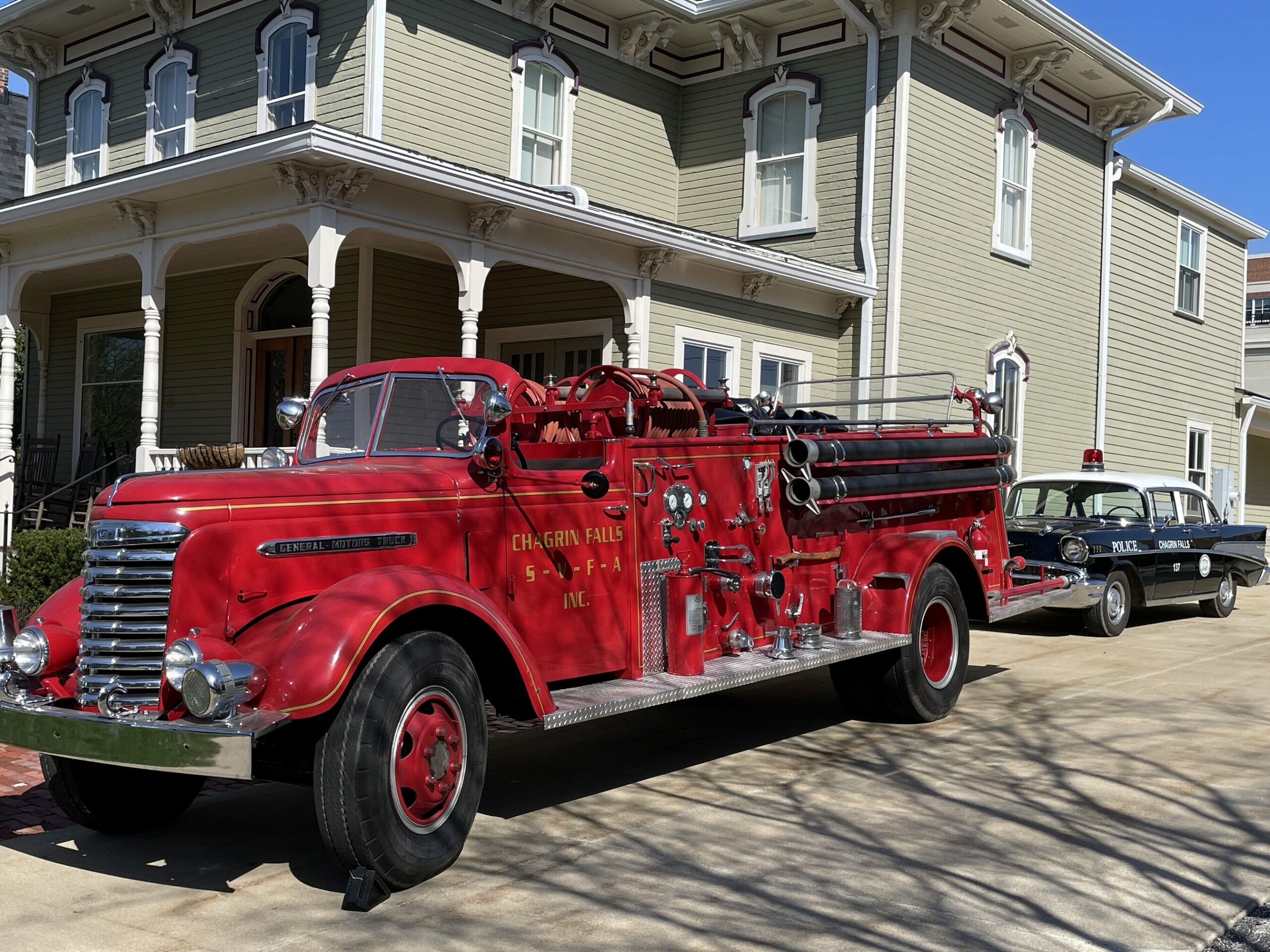 The Chagrin Falls Historical Society & Museum is excited to share details about the upcoming building of the Barriball Barn!
The Barriball Barn will house our 1957 Chevy police car replica and original 1949 Chagrin Falls firetruck. The space will include exhibit and educational areas to further display the history of Chagrin, including the Chagrin Falls Police Department and Chagrin Valley Fire Department history. There will also be storage for museum collections, in a HVAC controlled and secured environment.
Attached to the barn will be the Church Blacksmith Shop. The Church family was one of the first families to settle in Chagrin Falls in 1834. Henry Church, Sr., and his sons Austin, Henry Jr., and Royal were all trained blacksmiths. The Church Blacksmith Shop will display Henry Church's workbench and over fifty blacksmithing tools that were used by the family, along with photographs of the family and shop. The Church Blacksmith Shop offers the unique opportunity to be an immersive educational experience for visitors of all ages that tells the story of the Church family, the early history of Chagrin Falls, and will feature an outdoor forge with a trained blacksmith to give demonstrations to students and visitors.  
In 2022, the Chagrin Falls Historical Society & Museum requested funds from the State of Ohio to build a barn with a Blacksmith Shop at the property adjacent to the museum at 95 E. Washington St., which is owned by the Historical Society. The State of Ohio approved $100,000 from the state capital budget for this project. We are looking to raise $500,000. The Chagrin Falls Historical Society & Museum welcomes over 3,000 visitors annually, including hundreds of students for field trips. The Barriball Barn will be vital for evolving our educational outreach to students and the community.

The Chagrin Falls Historical Society is a Section 501(c)(3) organization supported by membership dues, program fees, grants, and donations like yours. Your contribution is tax deductible to the extent allowable by law.