Join us for our annual Spirits Alive! Evergreen Hill Cemetery tour. You will be guided to eight graves in the cemetery. At each grave, you will meet the spirit who lives there and hear their story! While this is an annual event, the spirits who come out to talk to you are different each year!

An RSVP is required for the event, light refreshments will safely be provided. This event is proudly sponsored by Stroud Lawrence Funeral Home.


Evergreen Hill Cemetery, 506 S Franklin St, Chagrin Falls
Saturday, September 26– SOLD OUT!
Sunday, September 27-SOLD OUT!
In-person tours are sold out, but STAY TUNED for information on a virtual option!


Admission- $10

RSVP REQUIRED
Purchase online: www.chagrinhistory.org
By phone: 440.247.4695
By mail: PO Box 515, Chagrin Falls, OH 44022
COVID-19 Disclaimer: Masks are required! We will maintain smaller groups and social distance when possible. If we are unable to have a tour in person OR you are unable to attend, a YouTube video link will be available for those who purchase admission.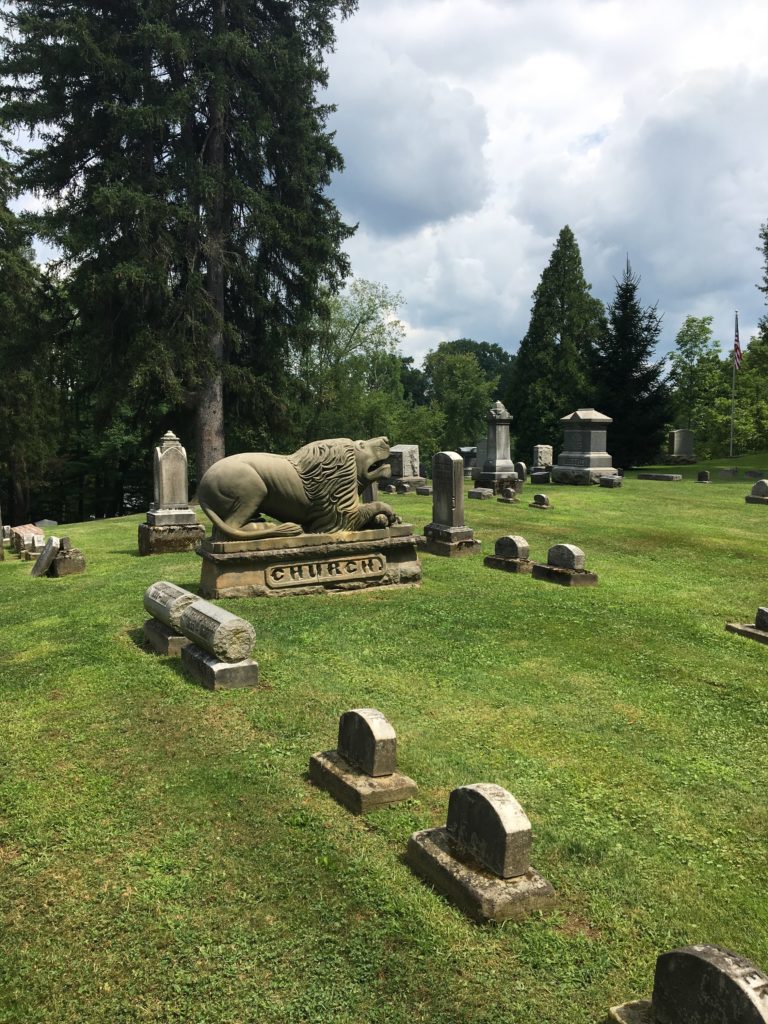 About Evergreen Hill Cemetery:
Evergreen Hill Cemetery was the second cemetery established in
the Village and Township. The first Chagrin Falls Burying Ground was
established in the 1840s by George Stocking who purchased land at the top of Grove Hill on the west side of North Main Street where he proceeded to sell burial lots to individual families. There were several other small cemeteries outside of the village boundaries where members of the Chagrin Falls community were buried. By the 1860s the village had outgrown the Grove Hill Cemetery so the land on South Franklin Street which was owned by the Township, was deeded to the Village. Additional land was acquired from Village residents Robert and Caroline Barrows, and Albon B. Gardner.
The first burial in the Cemetery took place in 1863. Some families removed the remains of their family members from Grove Hill Cemetery to Evergreen Hill, although the Grove Hill Cemetery was active until 1869. The Chagrin Falls Township Trustees still maintain the grounds of the cemetery.