Chagrin Falls Historical Society presents: SPIRITS ALIVE! At Evergreen Hill Cemetery
Join us for our sixth annual Spirits Alive! Evergreen Hill Cemetery tour. You will be guided to seven graves and meet with spirits in the cemetery who will tell you their story. While this is an annual event, the spirits who come out to talk to you are different each year. This year you will hear stories from well-known Chagrin residents: Henry Church Jr., Jane Church, a supporter and opponent of the Temperance Movement, and more!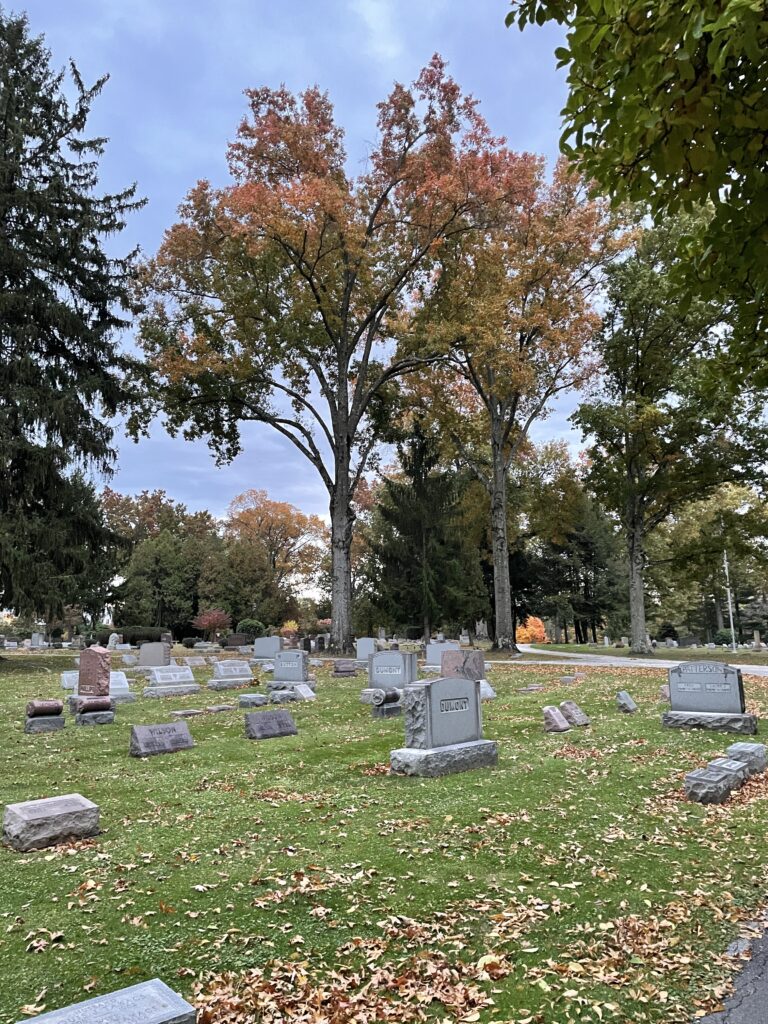 An RSVP is required for the event, light refreshments will be provided. The event will take place rain or shine, no refunds will be given. This event is proudly sponsored by Murphy Funeral Home.
Spirits Alive! At Evergreen Hill Cemetery
Saturday, October 21, 2023 – tours at 3:30pm, 4:00pm, and 4:30pm
Sunday, October 22, 2023- tours at 3:30pm, 4:00pm, and 4:30pm
Admission- $15 for members, $20 for non-members
Virtual Program
Watch a recording of the Spirits Alive! 2023 Evergreen Hill Guided Cemetery tour in the comfort of our Bo Burr Community Room at the Chagrin Falls Historical Society and enjoy light refreshments.
Sunday, October 29, 2023 – presentation at 2:00pm at Chagrin Falls Historical Society, 87 E. Washington St.
Admission – $10
RSVP REQUIRED
Purchase online
By phone: 440.247.4695
By mail: PO Box 515, Chagrin Falls, OH 44022
About Evergreen Hill Cemetery: Evergreen Hill Cemetery was the second cemetery established in the
Village and Township. The first burial in the Cemetery took place in 1863. Some families removed the
remains of their family members from Grove Hill Cemetery to Evergreen Hill, although the Grove Hill
Cemetery was active until 1869.