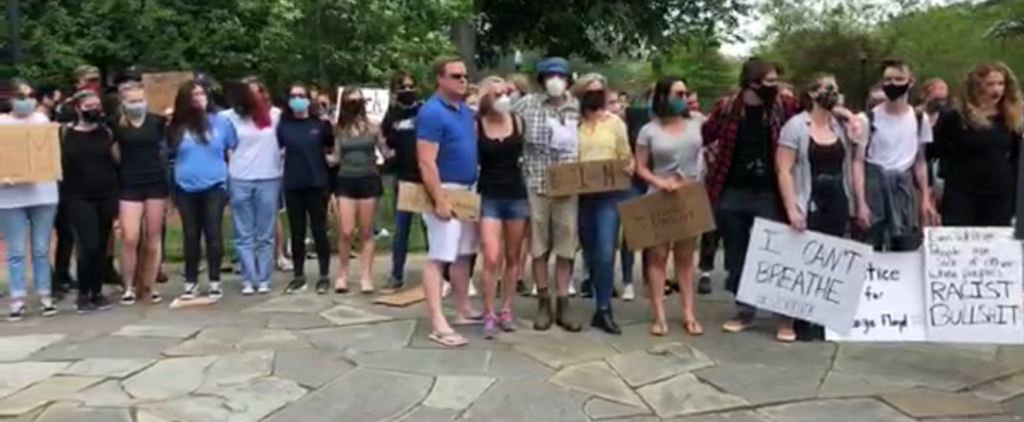 The Chagrin Falls Historical Society & Museum expresses our deepest sympathy to the families of George Floyd, Ahmaud Arbery, Breonna Taylor, and the far too many more preceding them who were murdered for the color of their skin.
The American Association of State & Local History stated: "History is a guide to a better future and demonstrates that we can become a better society—but only if we collectively demand it from each other and from the institutions responsible for administering justice."
We acknowledge the inequality and violence that has taken place and the need to confront our past. Our mission statement promises that we will discover, preserve, and share evidence of and knowledge about the history of Chagrin Falls and vicinity. We do this to enable all who live, work, and visit the area to appreciate its past, understand its present, and plan for its future.
We are prioritizing our efforts to preserve and exhibit history that incorporates all people of the Chagrin Valley. We have not always sought out ways to diversify our collection and this changes now. Our promise to the community is that we preserve your history and tell the story of Chagrin's past. Our collection is missing a crucial and important component: Black history and voices. Moving forward we will work to collect more of these materials and welcome your help. You can share your story and pictures, volunteer at the museum to help us with exhibits and programs, with your help we can create an even better historic record of the residents of Chagrin Falls and vicinity.
Please join us for future presentations on the history of Chagrin Falls, including our connection to the Underground Railroad and Chagrin Falls Park. Our Bo Burr Community Room is where people and groups can come together for conversations and learning. The Chagrin Falls Historical Society & Museum is committed to be a space for everyone who wants to learn about the past, to understand the present, and be a change agent for the future.

Ruth Zeager, Executive Director
John Bourisseau, President, Board of Trustees