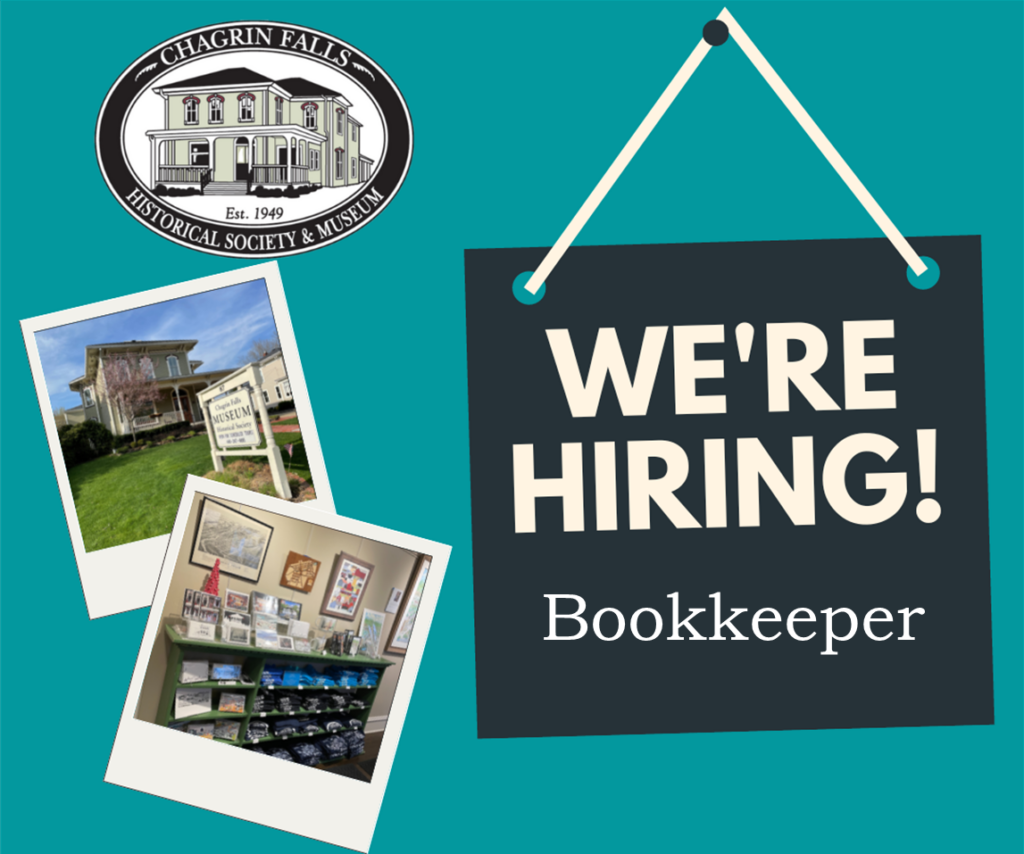 Chagrin Falls Historical Society & Museum Seeks a Bookkeeper
General Description
The Chagrin Falls Historical Society & Museum seeks a part-time Bookkeeper, $35-$50 per hour, approximately 40 hours per month as an independent contractor. The bookkeeper reports to the Executive Director. Hours per week may vary depending on deadlines and time-sensitive tasks.
Requirements & Responsibilities
Knowledge of QuickBooks required.
Understanding of nonprofit accounting.
Process donations, grant monies, gift shop sales.
Review and pay bills.
Review and reconcile bank and investment portfolio statements.
Prepare and file biannual sales tax returns.
Prepare information to send to tax accountant for annual Form 990.
Complete annual gift shop inventory and reconcile.
Prepare annual budget.
Present financial information to the Board Treasurer for quarterly board meetings.
Works closely with Executive Director and Museum Assistant
Compensation: $35-$50 per hour commensurate with experience
Job classification: Part-time independent contractor
To apply: Send a letter of interest, resume, and three references to [email protected]
The Chagrin Falls Historical Society & Museum does not discriminate on the basis of race, color, national origin, sex, sexual orientation, gender identity and/or expression, disability, age, religion, or veteran/military status in its employment, programs, and activities. CFHSM is an inclusive workplace, and applicants with diverse backgrounds and experiences are strongly encouraged to apply.