The Historical Society has a wonderful relationship with Chagrin Falls Schools. We have been able to teach lessons within the classroom and host field trips to the museum. During the 2020/2021 school year, John and Ruth were able to teach the high school U.S. history and Government classes via Zoom. For the 2021/2022 school year, we have been able to go back into the classrooms! In December 2021, Ruth and volunteer Jaclyn Drum taught Chagrin history to the kindergarten classes at Gurney.
On May 10th and 11th of this year, John and Ruth taught 4 U.S. History classes at the High School. We covered topics such as Chagrin Falls Park, the Fairgrounds, and the history of some of the buildings in downtown Chagrin.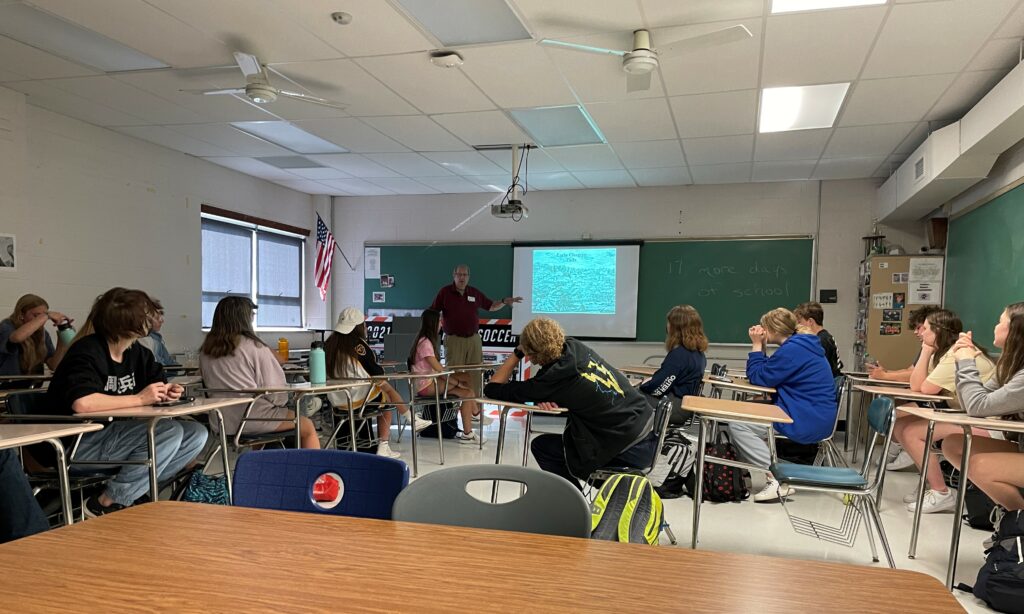 This past week, Ruth, Jaclyn, and our Office Administrator, Kerry Gnandt, went to Gurney to teach Chagrin history to all seven of the 3rd grade classes. The 3rd graders love to learn what Chagrin Falls was like 100-189 years ago! We cover the dams & factories along the river, what downtown Chagrin looked like, and what people wore. Their favorite part is the dress up!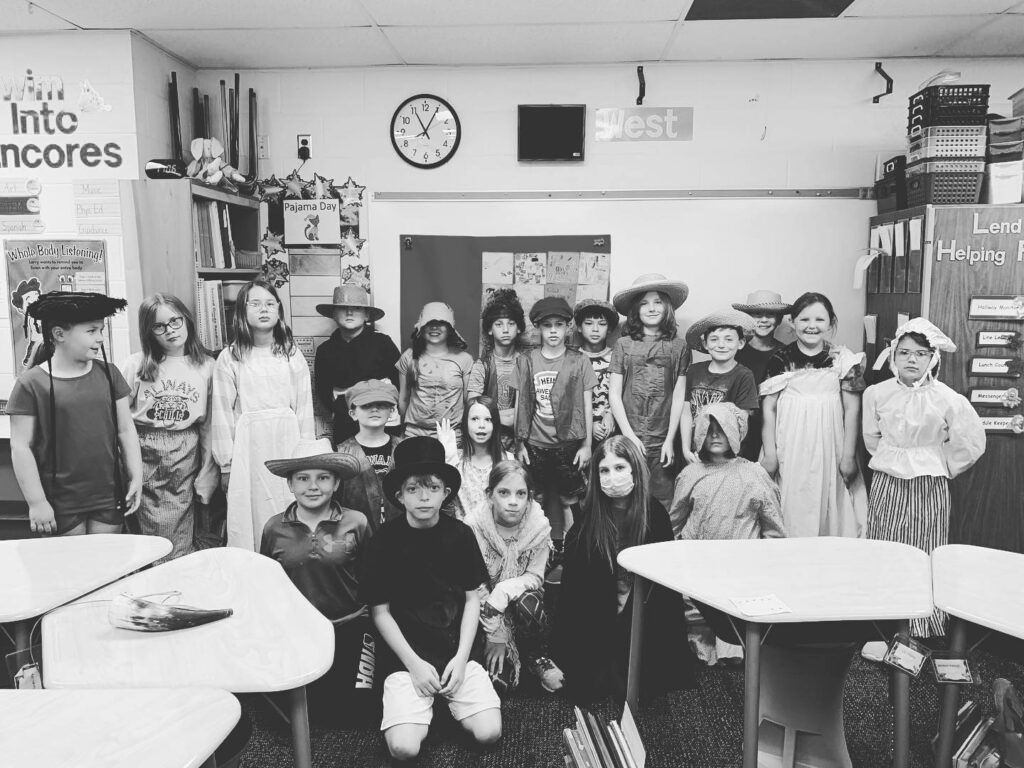 We look forward to teaching more lessons in the classrooms next year and also getting back to hosting field trips! If you are interested in helping out with our education programs please contact Ruth at 440-247-4695 or [email protected]