Join us for our fifth annual Spirits Alive! Evergreen Hill Cemetery tour on October 15th & 16th. You will be guided to five graves and meet six spirits in the cemetery who will tell you their story. While this is an annual event, the spirits who come out to talk to you are different each year. This year you will hear stories from well-known Chagrin residents: Dr. George Cameron; Miriam Stem (with a special guest); a 1920 murder victim; and more.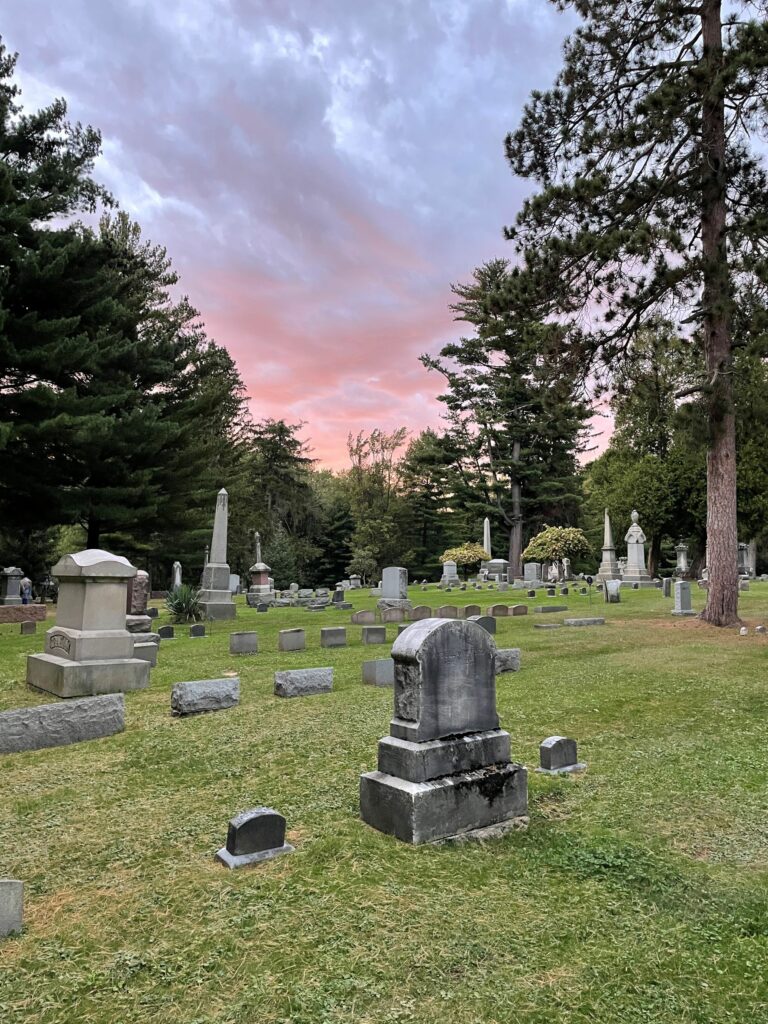 An RSVP is required for the event, light refreshments will safely be provided. The event will take place rain or shine, no refunds will be given. This event is proudly sponsored by Murphy Funeral Home.
As of 10/12/22 there are only spots available at the 5:30pm and 6pm shows.
Spirits Alive! At Evergreen Hill Cemetery
Saturday, October 15, 2022 – tours at 5pm (Sold Out); 5:30pm and 6pm
Sunday, October 16, 2022- tours at 5pm (Sold Out) and 6pm (Sold Out)
Admission- $15
RSVP REQUIRED
-Purchase online by using the buttons below
-By phone: 440.247.4695
About Evergreen Hill Cemetery: Evergreen Hill Cemetery was the second cemetery established in the Village and Township. The first burial in the Cemetery took place in 1863. Some families removed the remains of their family members from Grove Hill Cemetery to Evergreen Hill, although the Grove Hill Cemetery was active until 1869.
For more information, visit www.chagrinhistory.org and follow us on Facebook, YouTube, Twitter, and Instagram @chagrinhistory