CAMPAIGN UPDATE (April 2020)
Western Reserve Land Conservancy, the largest land trust in Ohio, has reached a deal with developer Robert Vitt to purchase a historic 1-acre property located on what is known as Grove Hill in Chagrin Falls. The Land Conservancy plans to preserve the iconic 1878 Bancroft House and create a public gathering space in partnership with the Village of Chagrin Falls.
However, if the Land Conservancy is unable to raise $600,000 within 45 days (by May 9), the deal falls through and Vitt would renew his effort to demolish the historic home and build five new homes on the site.
To make an online donation- click HERE
Make sure you change the drop down menu under Save Grove Hill to YES, as shown below in the picture.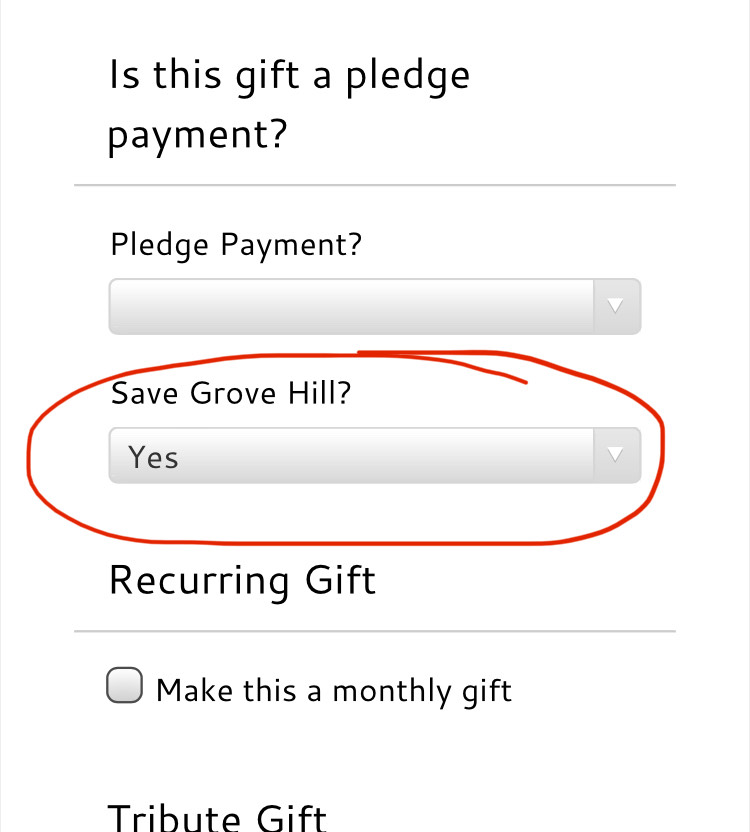 Make a donation by sending a check:
please to make sure to note on it for Save Grove Hill
Western Reserve Land Conservancy
3850 Chagrin River Rd.
Moreland Hills, OH 44022
Attention: Kendrick Chittock
FEBRUARY 2020:
The Chagrin Falls Historical Society & Museum is in support of the Save Grove Hill organization! Grove Hill, the Bancroft House and the WPA wall are part of Chagrin history and we cannot let anyone ruin them. The Historical Society will be hosting a program on the history of Grove Hill presented by John Bourisseau on Tuesday, February 18th at 7pm and 8:30pm in our Bo Burr Community Room. The 7pm program is SOLD OUT! You need to RSVP for the 8:30pm program.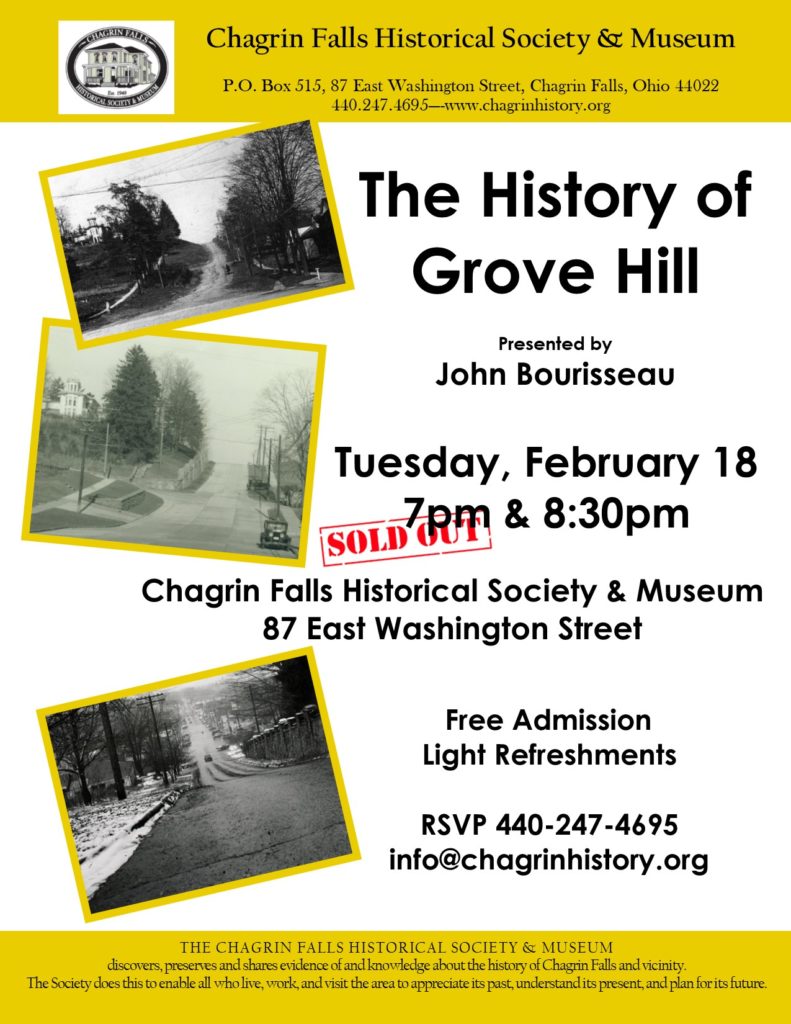 "For more information on Save Grove Hill and all of the updates regarding ARB meetings and the petition, please visit savegrovehill.org and please follow the group on social media. You can also contact them for a yard sign at [email protected]"