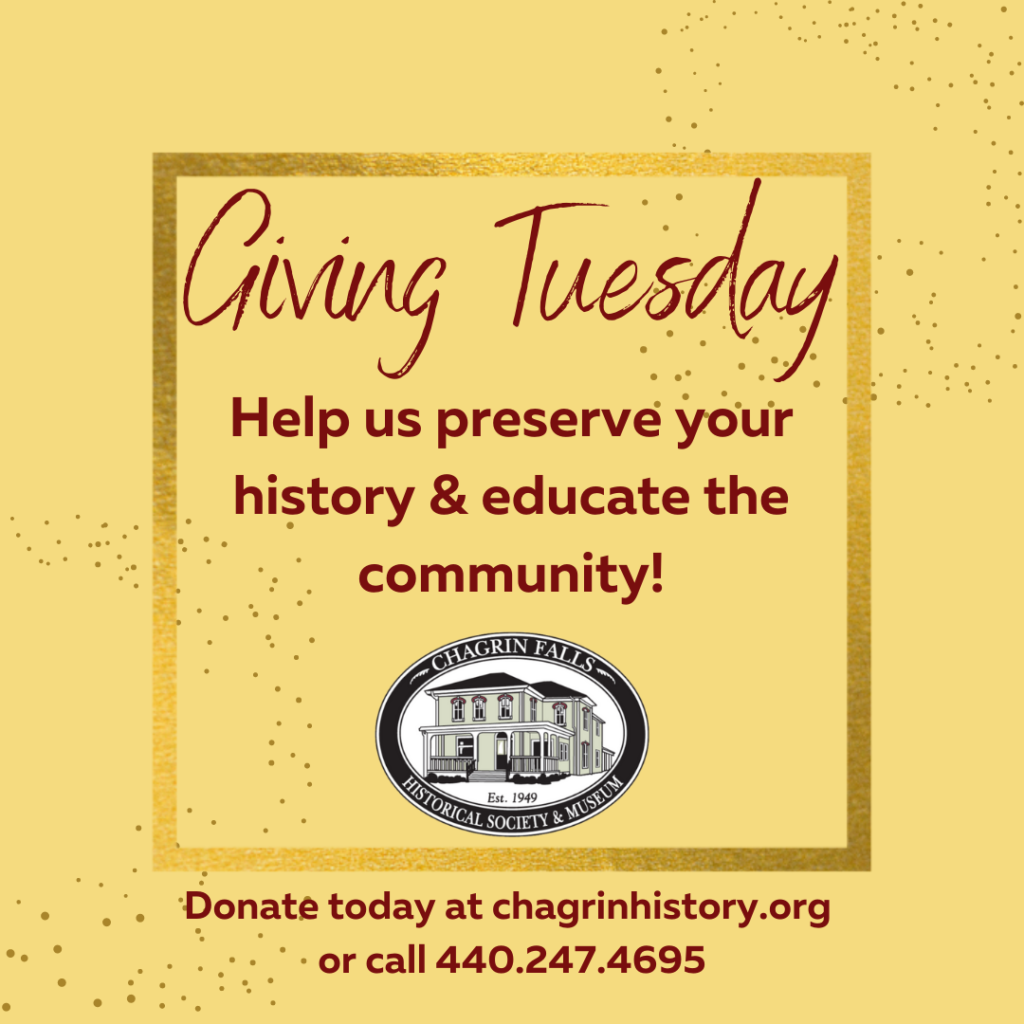 Your gift will make a meaningful difference. While 2021 was another challenging pandemic year, we have much to celebrate. We have been blessed by your generosity this year through donations and volunteer time! We would not be the small, but mighty organization we are today without all of your efforts.
Together we can do even more in 2022. Your year-end gift and membership will make a difference.

The Chagrin Falls Historical Society is a 501(c)(3) organization supported by donations, grants, membership dues and program fees. Your  donations are tax  deductible to the extent allowable by law.