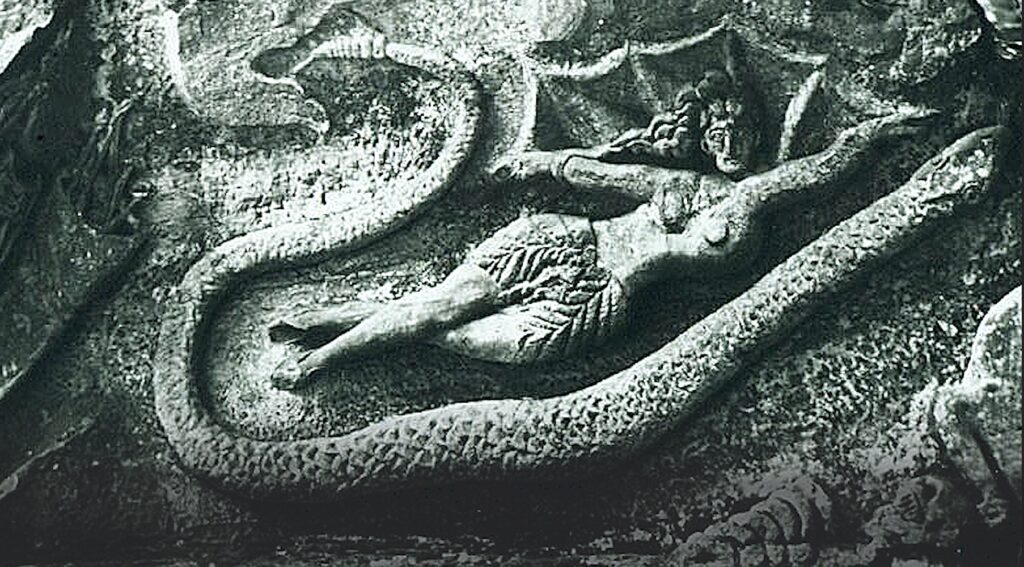 A little more than a year ago, some descendants of the Church family, along with a few other individuals including Ruth and John, formed a committee to try and stabilize/restore the iconic folk sculpture created in 1885 by Henry Church, Jr. and previously known as a Squaw Rock. The sculpture has been vandalized over the years and exhibits general deterioration due to weathering and lichen growth, and the general neglect of the Cleveland Metroparks. We received the proper permits from the park system to allow for an assessment of the sculpture. The committee engaged the Intermuseum Conservation Association (ICA) to complete an assessment of the sculpture and to make recommendations.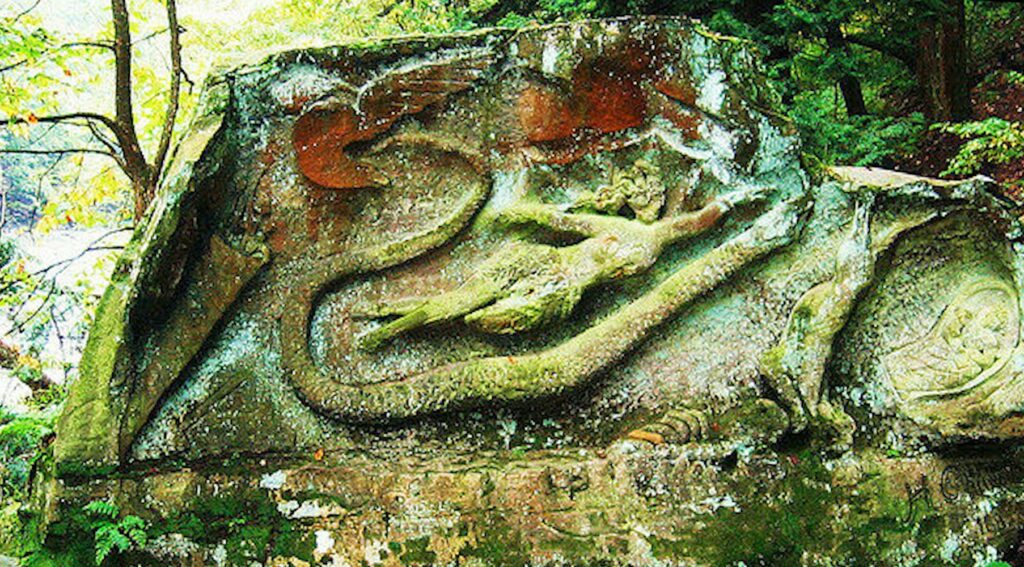 The sculpture is located in the South Chagrin Reservation of the Cleveland Metroparks. The recommendations have been provided to this agency, which has the responsibility for the care, maintenance, and protection of this iconic work of art. Unfortunately, the Metroparks has rejected the recommendations and seemingly does not want to do anything other than let the Henry Church Rock continue to deteriorate and fade away. The committee continues its efforts to preserve the sculpture and plans to present additional information to the Metroparks in the hope we will be able to save/restore this important work. We are not asking the park system to pay for the restoration; we will raise the funds. We just want them to let us follow the recommendations of ICA and other experts whom we will engage. We have launched a website and created a Facebook page, Save Henry Church Rock, where we have posted a petition and information regarding our progress with the Metroparks. Here is a short video put together by Skip Church that shows how we are losing this iconic sculpture.

There is additional news about the Church family legacy. We received notification from the State of Ohio that $100,000 has been allocated in next year's capital budget to the Chagrin Falls Historical Society. We had requested these funds as part of a capital improvement project, where we would raze the garage at 95 East Washington Street and build a barn replicating many of those that are in the Village. The property at 95 East Washington Street next to the museum was purchased by Carolyn Sihler and is deeded to the Historical Society. The barn would provide parking for Carolyn's car and the historic 1957 Chevy police car, additional storage, and include exhibit space that would replicate a blacksmith shop. Henry Jr. was a blacksmith, as were his father and brothers, Austin and Royal. The exhibit will be an educational space and provide us with an opportunity to share with the community the many artifacts and photographs we have from the Church family. Our original estimate for this project is approximately $325,000. Once we have definitive numbers, we will embark on a limited capital campaign to secure the additional funds necessary.