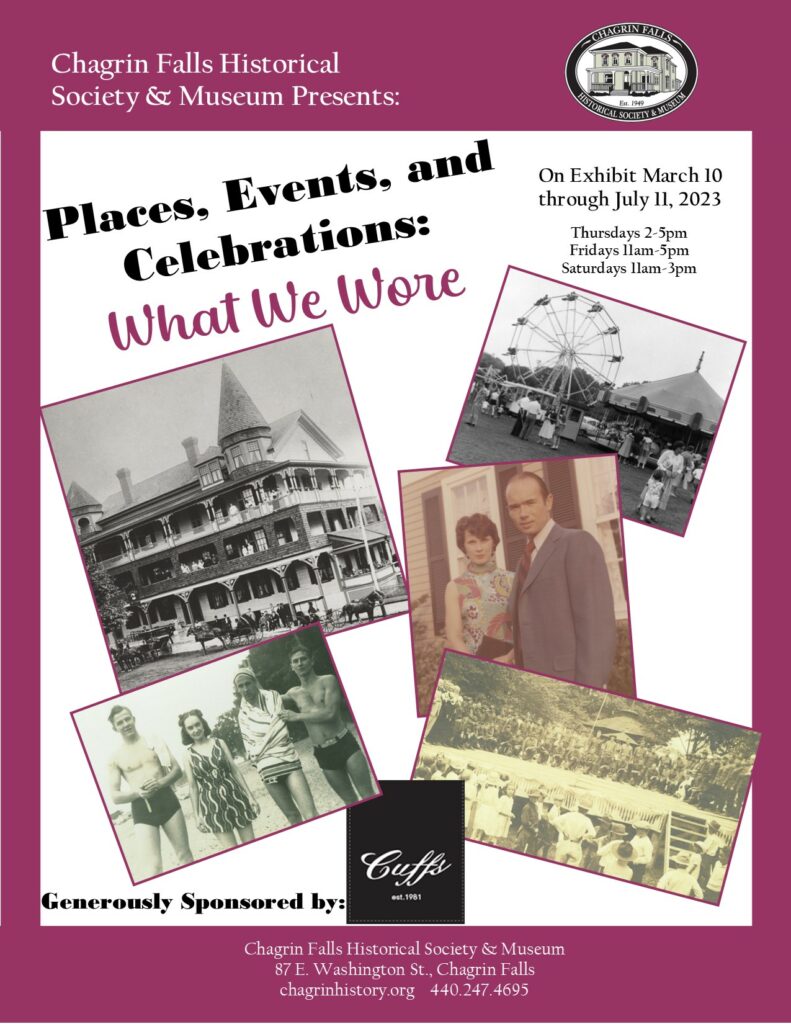 The Chagrin Falls Historical Society & Museum's new exhibit "Places, Events, and
Celebrations: What We Wore" opens Friday, March 10th and will be on display through July 11th. There will be an Opening Reception on Friday, March 10th from 5-7pm. Members are invited to come to the reception starting at 4:30pm. Light refreshments will be provided, an RSVP is greatly appreciated 440.247.4695 or admin@chagrinhistory.org. This exhibit is proudly sponsored by Cuffs.
Visitors will learn and experience moments and places in Chagrin history and what the people of Chagrin were wearing. This exhibit uniquely combines many elements of our collections including photographs, textiles, and objects. Admission to the museum is free but donations are appreciated.