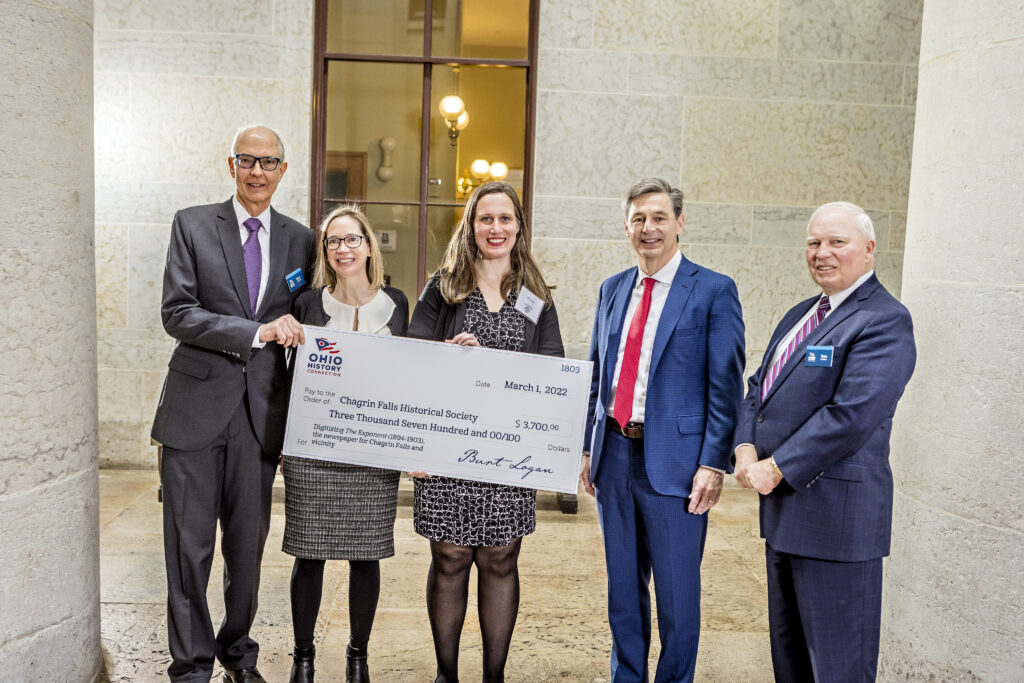 The Chagrin Falls Historical Society & Museum is pleased to announce that we have received a $3,700 grant from the Ohio History Connection which will allow us to digitize years 1894 through 1903 of The Exponent. We previously received this grant to digitize years 1874 through 1893.
The Exponent, was the sole newspaper for Chagrin Falls and surrounding communities in eastern Cuyahoga, western Geauga, and northern Portage Counties from 1874–1899. This grant will make The Exponent widely available to researchers by adding it to Ohio Memory, our state's online repository of more than 1,000,000 digital images that are available at no-cost to anyone with an internet connection.
The long-term goal is to re-microfilm and digitize all years of this weekly publication so the newspaper may be preserved and made useful for research and education. Since the newspaper is printed on highly acidic paper, its pages continue to degrade over time; if it is not re-microfilmed and digitized the collection will be lost.
To read digitized editions of The Exponent, visit the Chagrin Falls Historical Society on Ohio Memory here.
This project is funded in part by the Ohio History Fund, a grant program of the Ohio History Connection. The Ohio History Fund is made possible by voluntary contributions of state income tax refunds, sales of Ohio History "mastodon" license plates, and other donations. www.ohiohistory.org/historyfund