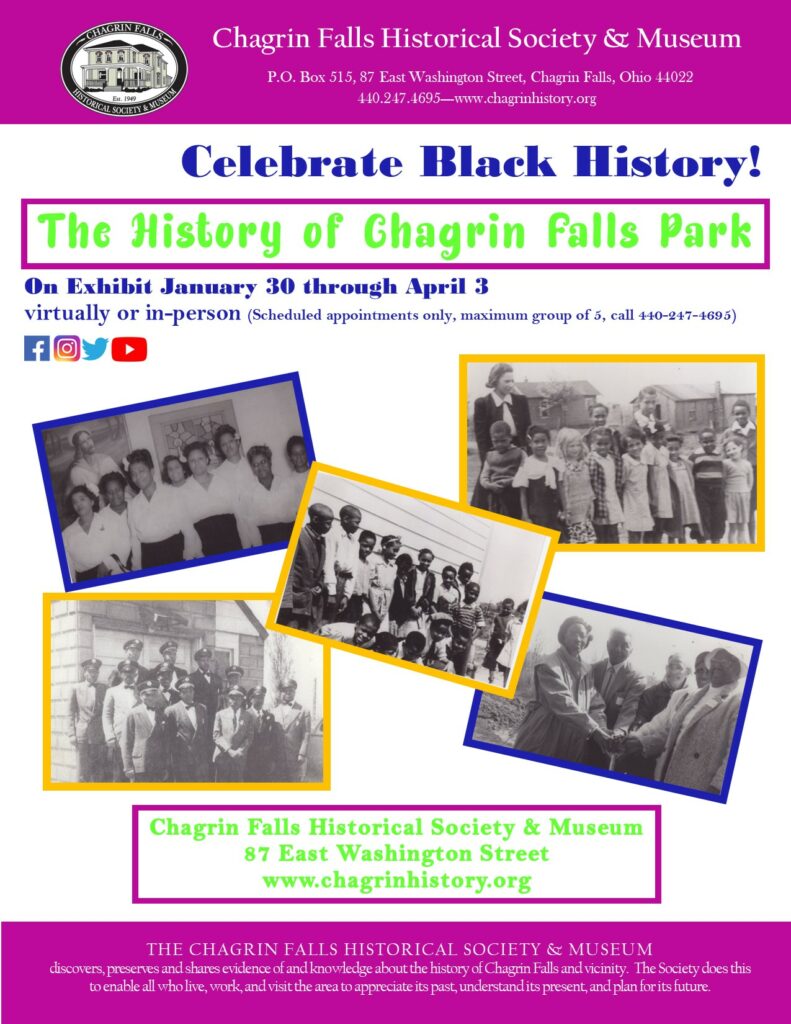 The Chagrin Falls Historical Society & Museum invites you to learn the history of Chagrin Falls Park. Through our Photo Archive and research conducted by Historian Andrew Wiese, learn about how the area called Chagrin Falls Park began and how the community has grown throughout history.
In conjunction with this exhibit, we are proud to announce that we are republishing Andrew Wiese's 1986 case study "A Place of Our Own: The Chagrin Falls Park from 1921-1950". Collaborating with Wiese, Chagrin Falls Park staff, and local company Windjammer Adventure Publishing, this edition will have new
photographs, and portions of transcripts from Wiese's original interviews with Park residents.
All proceeds from the book will benefit the Chagrin Falls Park Community Center. Please stay tuned for a
Virtual Book Release Party & Program.
COVID-19 Protocol: Masks and sign in are required, please practice social distancing. The number of visitors allowed in the gallery at the same time will be limited.