Creating a public park in Chagrin Falls was first discussed in 1924 by Mayor John Church (the grandson of Henry Church, Sr.). His vision for the park was the central location for Village Administrative offices. While the park never became that, it did become the center for Village civic and cultural events.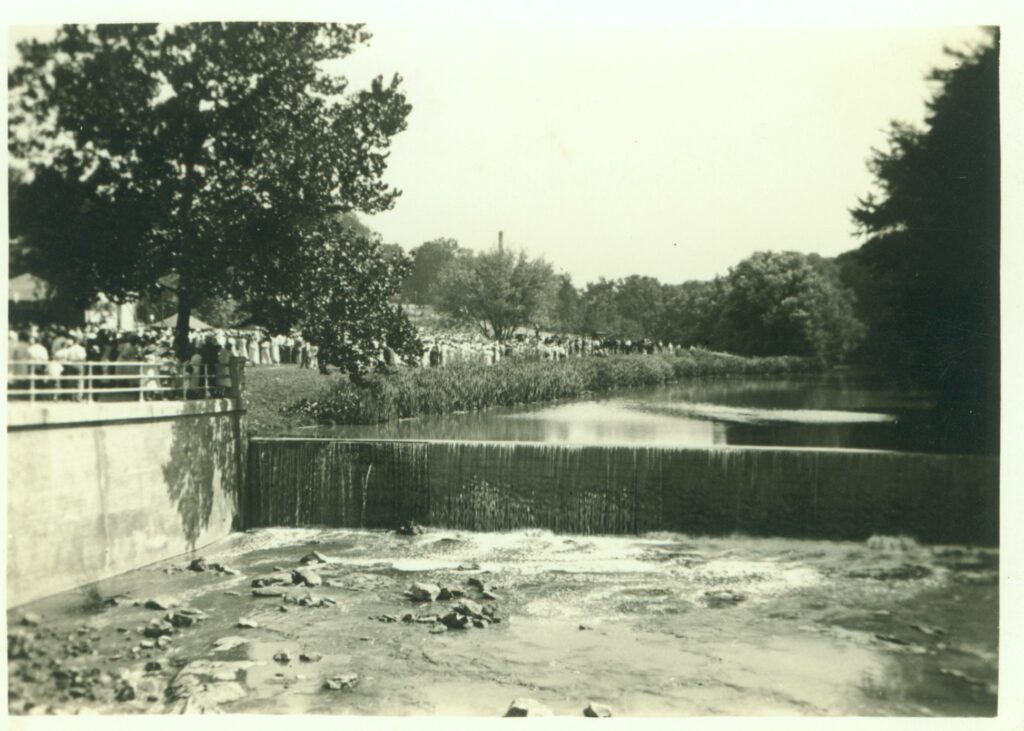 Acquiring the land
The owner of some land behind the homes on East Orange Street offered to sell it to the Village for $1,000. After that purchase, the Village also received the property between the Main Street Bridge and Chagrin Hardware. The buildings (pictured below) there had been standing close to a century were torn down to make the entrance to Riverside Park.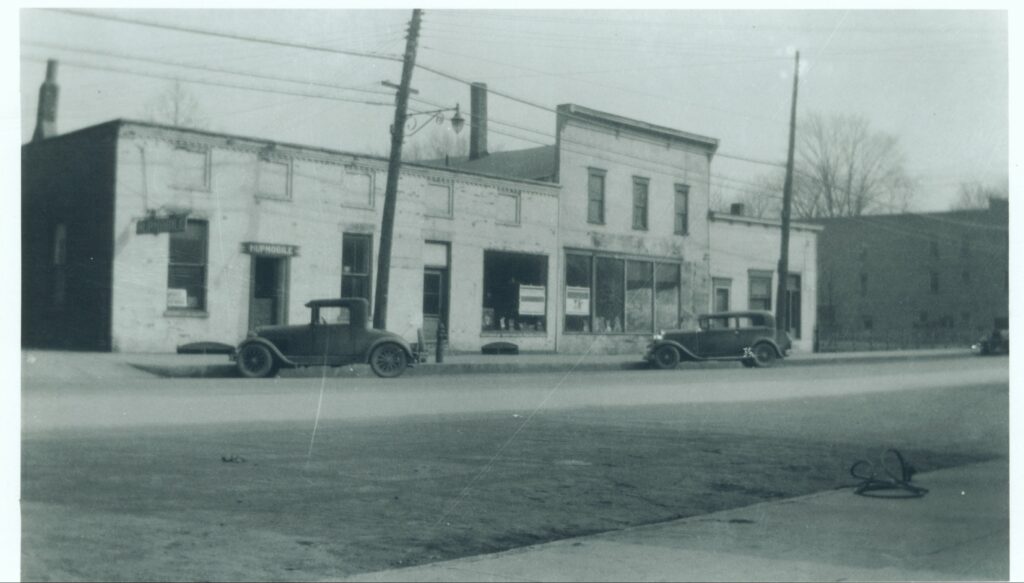 The Village sold Park improvement bonds to defray the cost of the property. Part of the plan to win the public's approval was advertising it as a temporary public park. When it came time to plant greenery, community organizations and residents were called upon to "help beautify YOUR PARK". The idea of the area becoming the center of government activity never materialized.
Riverside Park today
The park is home to many Village activities including Blossom Time put on each year by the Chagrin Valley Jaycees, Art by the Falls the annual show and sale by the Valley Art Center, community picnics, and much more! Benches, a playground, ice skating rink, and statuary were installed by the local National Guard unit in 1989.