Chagrin Falls waterpower and central location led to it becoming a manufacturing center.  Products made in the Mills and Foundries of Chagrin found a market throughout the Country and abroad.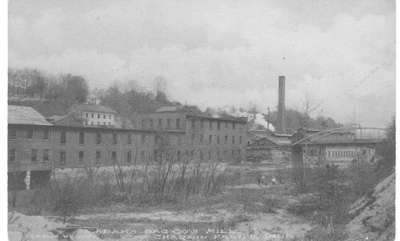 The Adams Bag Factory made paper bags and sacks.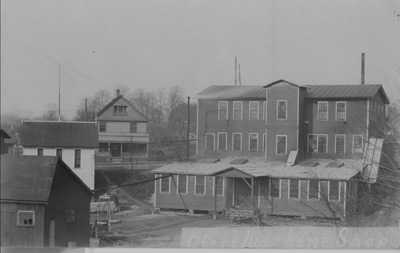 The Ober Lathe Co.  made a wide variety of lathes, trivets, irons and equipment for a worldwide market.  Many are now sought after by private collectors.  The main building is still in use as an office complex.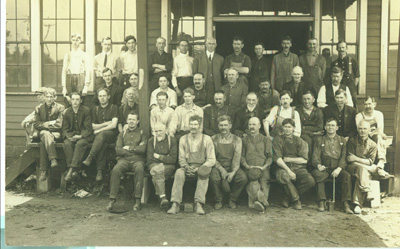 Ober Employees  in 1913.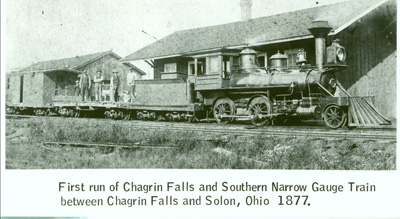 Chagrin Falls and Narrow Gauge RR engine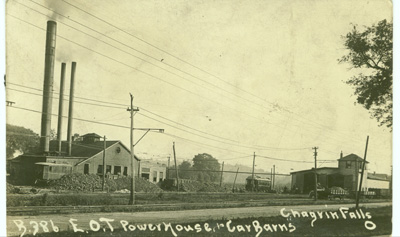 Powerhouse for the Interurban trains that ran from Cleveland to Garrettsville transporting passengers and freight.