There were five early churches in Chagrin Falls, the planners envisioned all churches to
be located around a projected public square. As was the case with all the early churches, they first met in private homes.
The First Congregational Society
The First Congregational Society was formed in 1835, just two years after the settlement of Chagrin Falls was formed. By 1844 they were raising money to build a church house. The Congregational Church was located on the north side of the Chagrin River on East Orange Street. The building no longer stands and it would have been where the parking lot is of the current Valley Lutheran Church.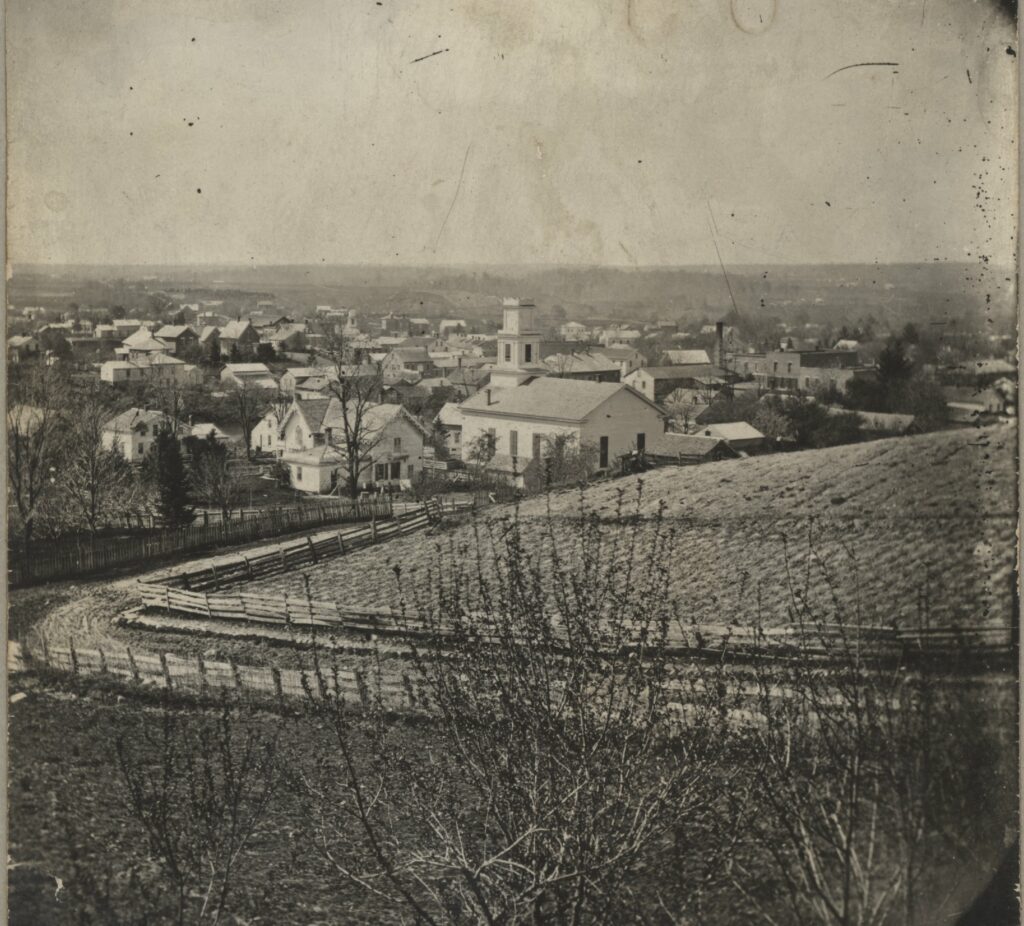 The Methodist Episcopal Church
In 1837 the Methodist Episcopal Church was formed, meeting at private homes and schoolhouses. In 1842 the Methodist Church was officially formed as the Wesley Chapel of the Methodist Episcopal Church at Chagrin Falls. Their first church was built in 1846 on the East side of South Franklin Street. A new church was built on the West side of the street in the 1880s. The United Methodist Church still stands on South Franklin Street.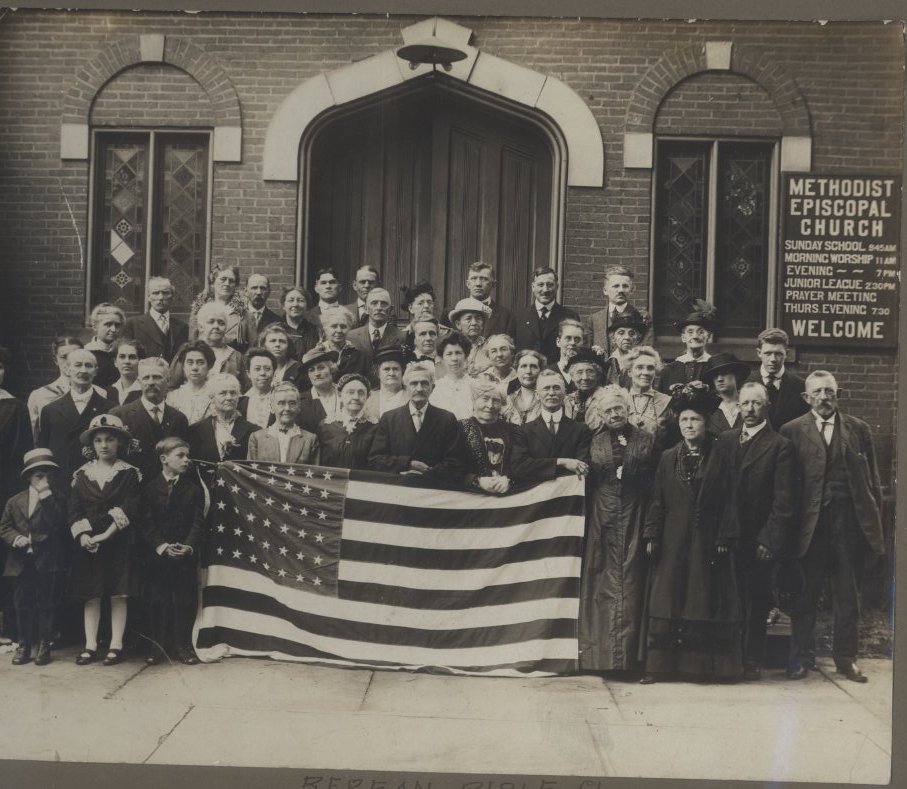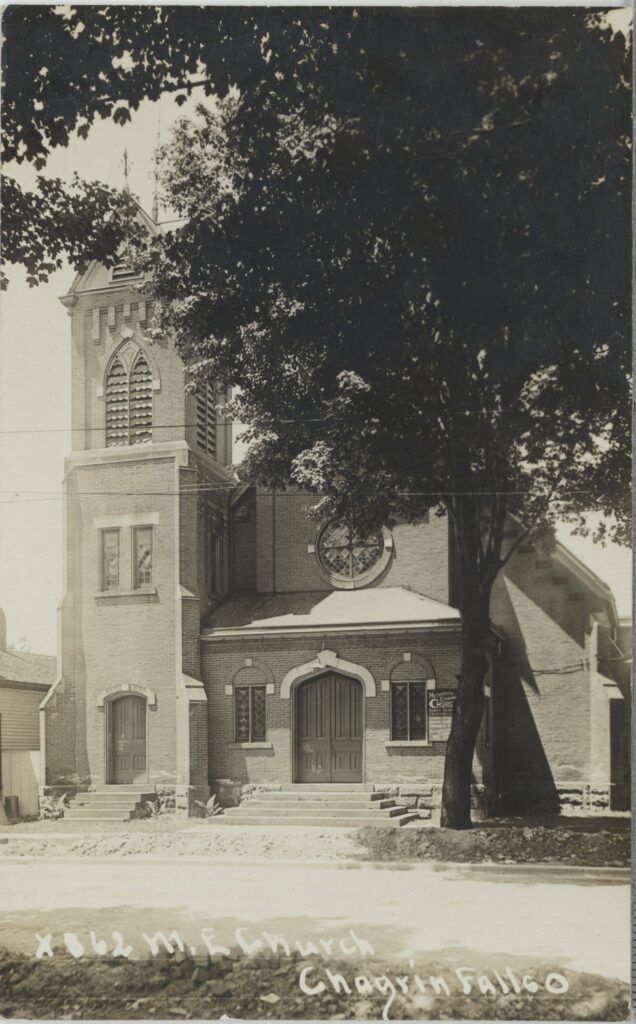 Disciples of Christ
The Disciples Of Christ, a Protestant denomination built a church house in 1853 on Walnut Street.
James A. Garfield helped build the church, and later was a minister there. They joined with the Congregationalists in 1919 to form the Federated Church. This building was demolished in 1932.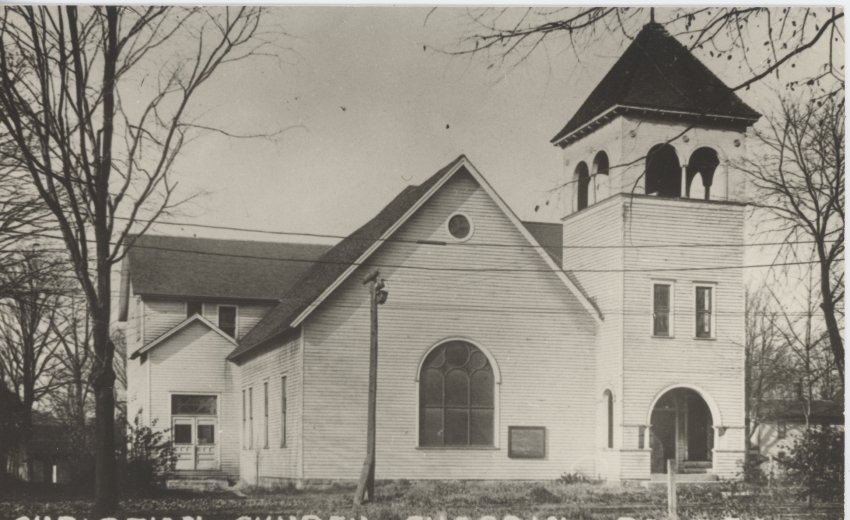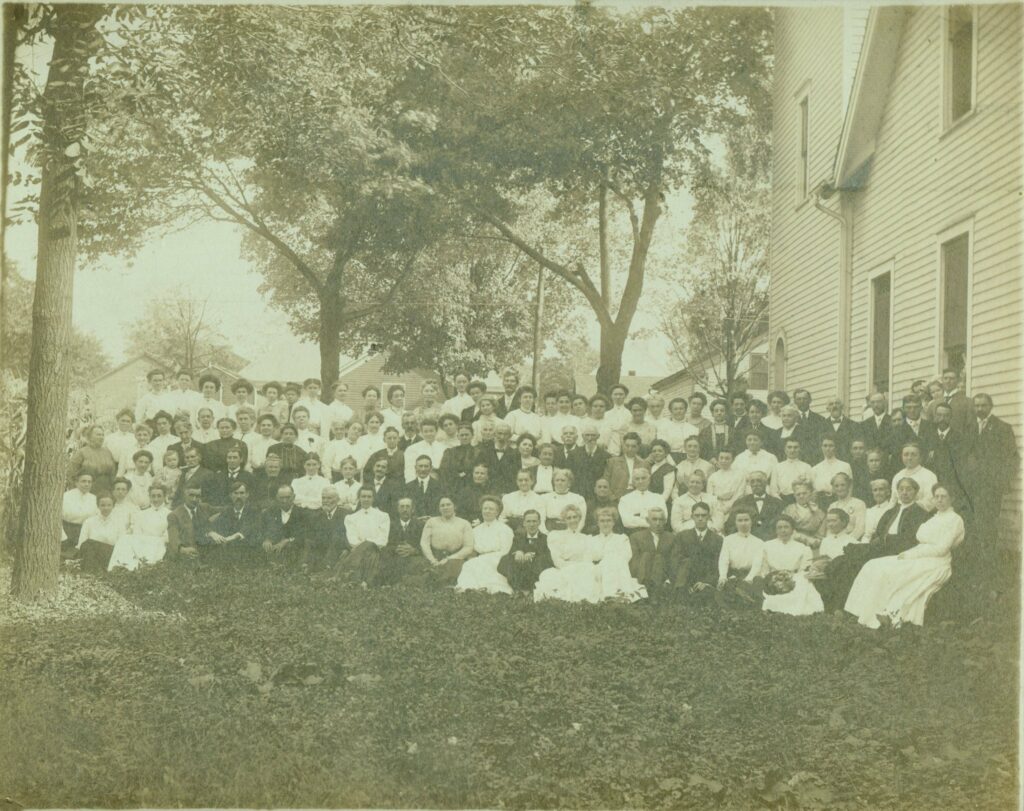 Bible Christian Church
The Bible Christian Church, an English denomination, was organized in 1846. They built a one-story church house on Front Street (now Bell Street) in 1851. They worshipped in that building until 1874 when they moved two lots over. The original building was expanded and used as a residence. The house that currently stands across from there was used as the parsonage. We own no images of this church.
Free Will Baptist Church
The Free Will Baptist Church was organized in Russell in 1839. The congregation met in Russell until 1842 when they moved to Chagrin and built a Union Meeting House on the point of land where Front (Bell) and Vincent Street meet. They shared the building with the Wesleyan Methodists who split off from the main Methodist church over the issue of slavery. The congregation eventually disbanded and sold the building. It was then moved across Bell Street and used as a warehouse for one of the mills. It was destroyed by fire in 1965.